Site Details
From VCAT WIKI
Site Details is only available to Full Access users.
It's found under the A (admin) tab and looks like this:
Login Note
This is used when you want to include a link that appears on the login page, right underneath the username and password fields. In this sample, the link is called 'Login Help' and brings the user right to the Log In/Log Out section of the Wiki.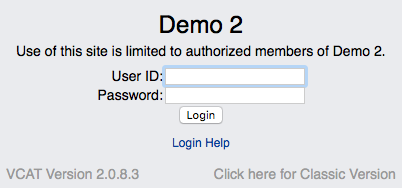 Copyright Note
This information appears on the bottom of Curriculum pages.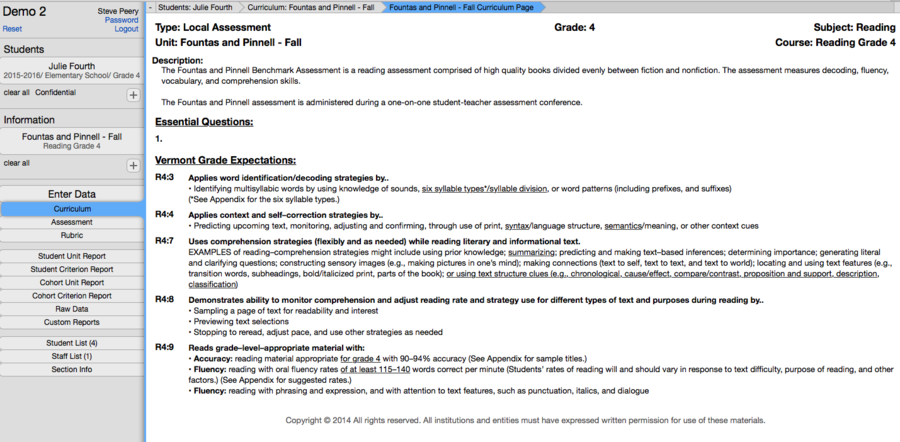 Help URL
This link is displayed as a circle with a question mark in it in the upper right corner of the login screen when your mouse hovers over.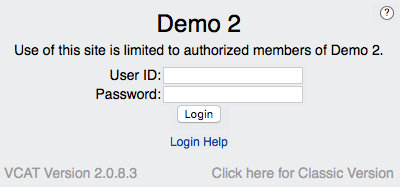 Public Curriculum Header
This field allows you to create a custom banner across the top of the public curriculum access site. You may use HTML tags and can define custom css within css tags. There is also a preview of the public curriculum banner right below the field. You can view a sample of a Public Page below.
The curriculum made public is listed on the left and only gives access to the Curriculum page of the units.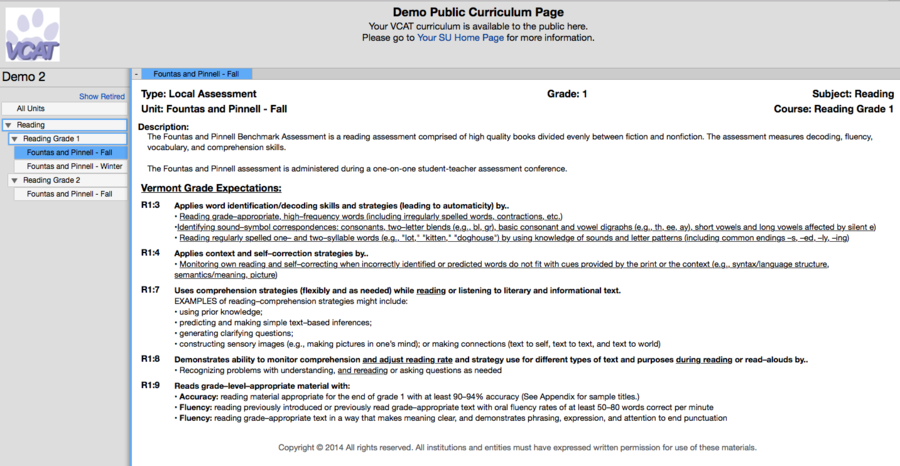 To access the public curriculum, type in vcat.us/yourVCATsite/public. For example, vcat.us/demo/public for the Demo site.